Monthly Archives: October 2010
I have come across a discussion on the Lonely Planet website: 'Is travel writing dead?' No, it's not but it has shifted towards the mainstream culture with whatever such a move usually entails. I have just finished reading Christos Tsiolkas 'Dead Europe'. It's a piece of fine literature and not popular travel writing genre. This […]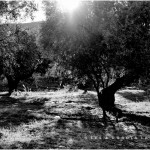 After the rainy mood of the last post, we crave brighter light! This memoir from Andalusia is full of desert sun. A day after our Alhambra visit, we headed east towards Almeria to visit the olive grove of Oro del Desierto. The farm lies in a valley surrounded by the bare mountains of the Almeria […]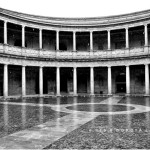 We had a very rainy day here in Melbourne last Friday. The rain fell relentlessly the whole day. In the evening and several times during the night, hail joined the deluge. After years of intense drought in Victoria, flooding rains feel foreign, as if not part of this land. Rather, they seem to belong to […]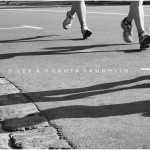 Sunday, 10th of October: over 25,000 people running and walking on the streets of Melbourne… that makes twice as many legs! These legs were photographed just after 10 am on 10/10/10!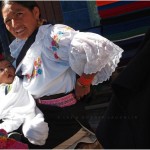 We have a particular interest in the lives of indigenous peoples. We have been to various countries where indigenous groups interact at different levels with mainstream society. Some live on the fringes, fighting for survival and struggling to preserve their culture, others integrated well but lost their identity on the way, some, like in Ecuador, […]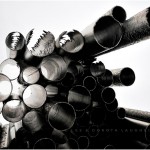 Sibelius, Finland's most celebrated composer is paid homage by a monument that seems dimensionally infinite. It is located in an open space at the edge of water in one of Helsinki's parks. And to think that we almost never made it to the monument! What was planned as an easy walk in the winter chill […]
We chose Finland as THE place to visit just before Christmas. With daylight scarce, we landed in Rovaniemi in December 2009. Our entire luggage, however, chose the scenic route and soon we faced temperatures hovering around minus 28C with no warm clothes or footwear. Still, it was one of the most beautiful locations we have […]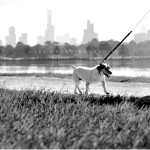 Australia, with Melbourne leading the trend, apparently has the world's highest levels of pet ownership. Over 60% of Australian households own a pet, most of which are, of course, dogs! Our contribution to the pet ownership statistic is Zoe, a black Labrador with an unmatched love of life. These three images, taken at different times […]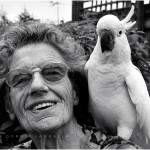 We were recently asked to take the cover photograph for the Lort Smith annual report. Thanks to this assignment we had the chance to meet Doreen and her life long companion, Michael the cockatoo. Michael was given to Doreen by her late husband when they were both in their thirties. Doreen and Michael have spent […]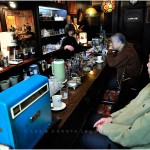 These are our favourites… taken in Japan and in Turkey. We like the honesty – no styling has ever been involved but there is a level of sensual sophistication that only authentic & simple food can deliver.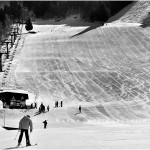 At its best in the winter months, Nozawa Onsen is a skier's paradise in the Nagano region just two hours from Tokyo. The skiing experience is at least as rewarding as anywhere in the world where the tradition is long and alive. Nozawa has managed to retain the charm of a small village. It is […]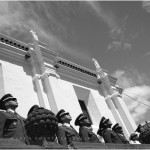 I was surprised to see information about an attempted Ecuadorian coup making headlines today. I was only back from Ecuador two months ago. Photos from this journey are still to be shared , stories yet to be told. The memories are still very fresh. I remember endless discussions with Ecuadorians about the government of Raphael […]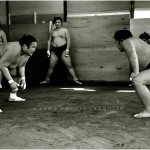 We travelled to meet Riki in a small town near Osaka in March 2009. Riki, a nephew of our good Japanese friend, turned 18 at the time and had just joined heya – a sumo stable. Heyas are normally not open to outside visitors so this visit became for us a rare opportunity to get […]